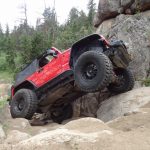 Red 2010 Jeep Wrangler Rubicon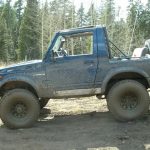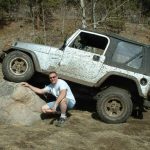 Silver 2002 Jeep Wrangler
We conquered this steep trail right after Red Cone. It's a string of steep, rocky hills and switchbacks that carry you over the Continental Divide, across county lines, to the top of the mountain. We did this short trail with people behind and in front of us, like rush hour in the middle of nowhere. It was a great adrenaline surge all the way through, though it ended too quickly. We spent some time at the top taking a look at Red Cone from a distance and the trails we came on, while talking Jeeps with a bunch of strangers.
Reports from Other Days: 7
Use the arrows or dots to flip through the previews of the other reports for Radical Hill. Click one of them to read more and see all of the photos from that day.